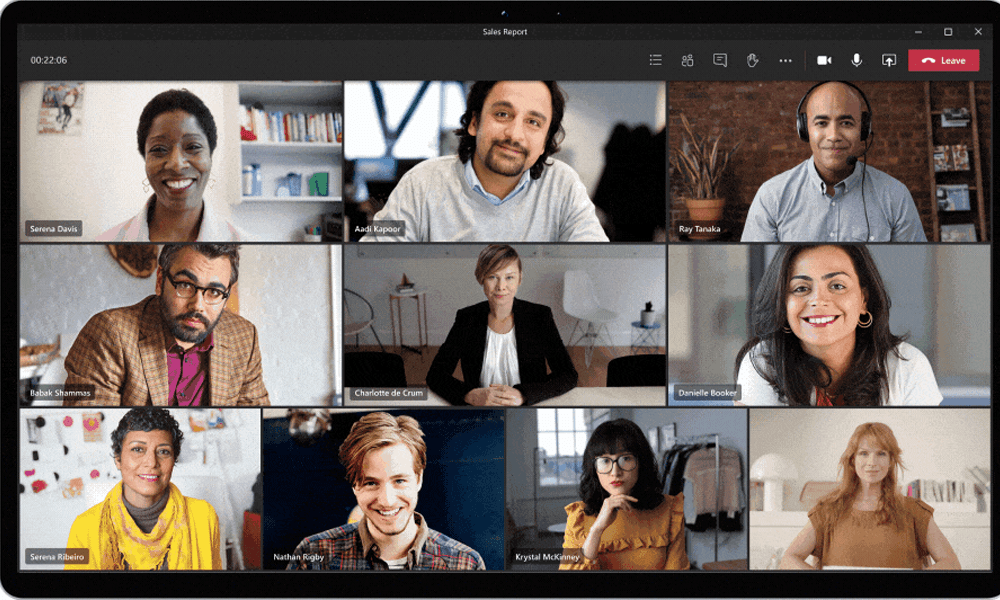 How Microsoft 365 can help enable remote work
Remote work has thrown a spanner in the works for teamwork and business processes. It used to be easy to know who was doing what and to feel in touch with productivity. Now, it is hard to get that same read.
With Working From Home (WFH) becoming the 'new normal', many businesses and employees are transitioning to unfamiliar ways of working. Times have changed. Gone are the days of static offices, on-site devices, and paper filing. This can be a challenging and intimidating time – especially for those of us who are not tech savvy.
Businesses are having to quickly adapt, whilst maintaining the security of their data and the productivity of their I.T. Now more than ever your business needs to be secure, collaborative, and mobile.
Microsoft Office 365 has several capabilities which enable remote work while helping you keep your organisation secured. We thought it would be helpful to share the tools we use and recommend to our clients.
Below are some top tips for enabling remote work using Microsoft:
1. Have the right communication and collaboration tools in place.
If you haven't adopted a collaboration tool, standardising on a common platform reduces barriers within your team.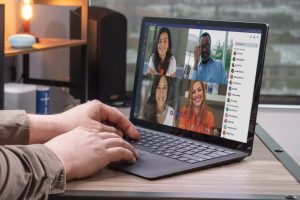 Help give your team clarity and set yourself up with confidence in their work. Microsoft Teams gives you visibility of tasks and outcomes: who is doing what, by when – through a task management software. Creating opportunities for collaboration and people working together towards a joint goal is powerful in remote teams.
If you want to find out more about Microsoft Teams and the features it provides, please feel free to contact us.
If you prefer alternative tools like Slack or Zoom, Microsoft Azure AD allows you to integrate a variety of apps easily, giving your users seamless secure access.
2. Enable your team to securely access documents and applications from outside your office.
Accessing cloud apps from personal devices and remote locations is a must for remote working. By adopting cloud-based services your team can access, edit, and share real-time documents and business applications anytime, from anywhere (provided you have an internet connection!)
However, to protect your organisation from cyber security risks, it's essential that when you enable access to cloud apps from external devices and locations, it is done securely.
Your organisation needs security policies across your cloud services and apps to ensure the right people have access to the information they need in line with your business requirements. This could include requiring controls like Multi-Factor Authentication or using a compliant device. Microsoft Azure AD Conditional Access can help provide all these things seamlessly.
You must ensure your policies do not prevent remote access altogether. This could cause issues with your remote work setup. Ensure your security requirements allow external users to access the files they need.
3. Collaborate with your business partners, securely.
With many businesses cancelling non-essential travel, working closely with business partners can become more difficult.
While the world has not gone fully paperless, more and more organisations are taking advantage of automation, document management and online collaboration tools.
Microsoft Azure AD enables you to securely collaborate with business partners on your chosen apps (SharePoint, Teams, Dropbox, G-Drive) across company boundaries.
4. Bring-your-own-device
Now more than ever, organisations are looking for new, cost-effective ways to harness their hardware to be productive, even when remote.
Not every organisation can provide devices to all of their employees for remote work, especially at such short notice. However, Microsoft Intune's protection policies and Azure AD Conditional Access enables you to securely enable access to company data on personally owned devices.
Cloud Services enables flexible remote working, and Microsoft provides you with the security you need to keep your business and users safe.
IPEX Technologies secures its client with Microsoft 365 Business Premium. Get in touch for more info@ipextech.co.uk.